Rwanda Gorilla Expeditions: Gorilla Tours & Primates in Africa- Rwanda Car Rental.
Gorilla Expeditions have been advanced by many road trippers as independent travelers that have been coming to Rwanda for the most popular safari activity called Gorilla Trekking on private guided adventure. Rwanda Car rental is the destination expert in offering car rental deals to travelers that wish to hire 4WD safari jeeps for their road trips. Don't get worried about an expedition in the wild alone with 4×4 safari jeep that is either Toyota make or Nissan patrol type as they are strong cars to handle all the challenging terrains of Rwanda & African in general.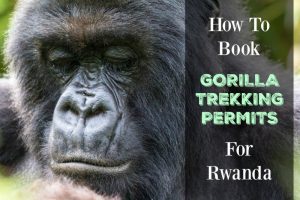 All Gorilla Expeditions to Rwanda should be leading you yo volcanoes national park or Congo gorilla safari or Uganda for memorable gorilla trekking tour. Rwanda car rental is well known to have been handling these expeditious adventures for over 10 years in the tourism industry of Rwanda.
Many independent travelers that come to Rwanda for road trips have been encountering the mountain gorillas in the wild through the securing of the gorilla permit through Rwanda Car rental at USD 750 only per road tripper, this was cited in the book called Road trip of Rwanda.
Many self drive travelers are advised by the team of Rwanda Car rental to note the following when coming for Gorilla trekking Safari on their own and they should observe them during the gorilla trekking activity in all the three nations as they apply to Virunga massif and Bwindi impenetrable forest.
You need to be prepared for a potentially long, wet and cold trek through equatorial rain forest. A study pair of hiking shoes is a must, as is plenty of warm and waterproof clothing.
The stinging nettles at higher elevations can really put  a damper on the experience, so consider wearing plants and long-sleeve shirts with a bit of thickness.
Despite the potential for high altitudes and cold temperatures, you also need to be prepared for the strong sun. Floppy hats, bandanas, sunglasses and lots of sun screen are a good idea, as are plenty of cold water and hydrating fluids. Sugary snacks are also good for quick energy boost.
When you check in at the park headquarters, you may be asked for identification by the park rangers. To avoid any potential hassles, carry your passport with you at all times in addition to your gorilla tracking permit.
Poters are available (Us$10) are available for the trek, though they are not absolutely necessary. The guides, guards, drivers and any poters will expect a tip – the moment is entirely up to you, and ultimately depends on the quality of the service.
Long-Sleeved Shirt or Jacket – Treks begin early in the morning, and you may be chilly at the start of your trek. Depending on the time of year, you may want long sleeves during the entirety of your trek. In addition to warmth, long sleeves are helpful for protecting your arms against stinging nettles or branches.
Short-Sleeved Shirt – Dressing in layers is a good idea. The day involves strenuous activity in the humid jungle, and you may want to shed your outer layers. (I know that I did!)
Long Pants – You will be encountering thick vines, fallen trees, and scratchy brush, and you will want to have protection on your legs. I found thick leggings to be ideal pants for the trek because they allowed me to move freely while still covering my legs.
Tall Socks – Keeping the biting "safari ants" out of your pants is important! Your guide will instruct you to tuck your pants into your socks, and tall socks are best for this task.
Hiking Shoes – Shoes with a good grip are a must. The terrain can be difficult to navigate, including thick vines, slippery rocks, patches of mud, and more. If your shoes are waterproof, all the better.
Rain Jacket – The national parks where the mountain gorillas live are largely rain forest, and it can rain unexpectedly.
Gloves – I didn't hike with gloves, but other members of my group did. After I scraped my hands and accidentally grabbed a stinging plant, I wished that I had gloves as well.
Malaria Pills – This is the exception to my earlier note: you don't actually need to bring your malaria pills with you on the hike, but I wanted to include them as a reminder. All of the four national parks where you can track the mountain gorillas are located in malarial zones, and you should discuss options to safeguard yourself from malaria with your doctor.
Insect Repellant – Malaria aside, being bitten by mosquitoes is no fun and can ruin your experience.
Toilet Paper – It goes without saying that there are no toilets in the jungle. Remember that you must leave the forest with everything that you brought into it, so you may want to bring a plastic bag for this purpose.
Gorilla Trekking permit to Rwanda costs USD 750 and the best to secure the gorilla permit can be through the tour operator or direct through the Rwanda Development board. Rwanda Car rental is among the best tour operator that can secure the gorilla permits for you. Rent a Car in Rwanda to Enjoy Self Drive in East Africa with the Expertise of Rwanda Car Rental