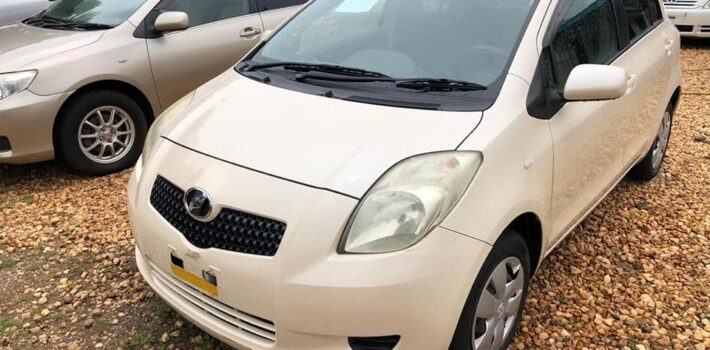 Facts About Toyota Vitz- Car Rental In Rwanda; Saloon Cars in Uganda
Toyota Vitz is among the saloon Cars available for rental in Rwanda and Uganda on Self drive on Long Term & Short term rental at the best price from Rwanda Car Rental.
The Toyota Vitz is common with women perhaps because its pint-size makes it look feminine.
Well, aside from its petite size, the Vitz is also known for its impressive fuel consumption.
Known in other markets as the Yaris, the Vitz is a mini hatchback vehicle that was first manufactured in 1998. The first generation had a sliding back-seat to increase either loading capacity or legroom for an adult in the back.
The upside of this is that with the rear seat pushed back, the car is able to seat adults in its second-row section more comfortably than in a first-generation RAV4 according to Top Car, a car magazine.
However, the biggest problem with the first generation is the almost invisible boot space. Joseph Mugoya, a mechanic in Ndeeba, also says the car feels pretty fragile and you would not be comfortable driving it at high speeds.
Vitz has a Variable Valve Timing–Intelligent (VVT-i) 1.0 and 1.3-liter petrol engines. Both engines deliver more power than conventional engines with the same capacity yet maximizing on fuel economy.
It also has a sport version called the Vitz RS, introduced in 2001. The RS features revised front and rear bumpers, a mesh grille, black-tinted headlamps, front fog lamps, side skirts, and alloy wheels. Interior upgrades include sport-oriented front seats, a leather-wrapped steering wheel, a leather and chrome gear shifter, and metallic door sill scuff plates.
The car also has an option of two engines—the 1.3-liter and the 1.5-litre petrol. In 2005, the second generation Vitz came with a 1.3-liter, three-cylinder engine that was revised to offer more power, while the diesel version got a more fuel-efficient 1.4 D-4D engine.
And there's more: the third generation that was introduced in 2010 has a 1.3-liter four-cylinder engine, which is more economical than the 1.0-liter engine, according to Toyota. Some of its new features include a single windscreen wiper and an engine start-stop system with a claimed 26.5 km/l.
The new Vitz is also armed with up to nine airbags providing an exceptional amount of safety. Precious Nambi, who owns a Vitz, says she loves it for the comfort, despite the compact external appearance.