Rwanda National Parks- Gorillas, Wildlife & Chimpanzee Safaris – Rwanda Car Rental
Not sure yet where to go, what to do, and what to bring on your safari to Rwanda? Take a moment to browse through 3 National Parks & other Tourists Attractions in the Region to be visited by Independent Travelers on Self Drive Safari. Rwanda Car Rental offers car rental, travel tips, and camp gear to Drive Your Own Adventure.
"There are guides and then there are Rwanda car rental guides – they make the difference in our holiday experience as we often travel where others never tread." and we bring to you a complete guide of Escorted tour vs Self drive trip and each way has its own benefits.
Planning Self drive adventure and still wondering where to visit and what important places to visit in Rwanda during the road trip in Safari jeep.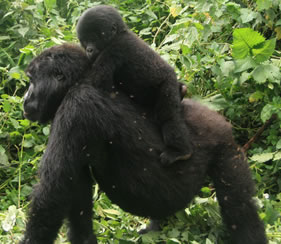 Volcanoes National Park, The most loved destination when it comes to watching the primates in Rwanda. Volcanoes Rwanda is the oldest national park in Africa and its the home to the mountain gorillas the most endangered specie on this earth and loved by travelers. Apart from Mountain gorilla trekking being the key safari activity in Volcanoes, there comes the other primates like golden Monkey tracking in the same jungle, and Dian fossey Hike.
How to secure the Gorilla permit for gorilla trekking adventures in Rwanda, Rwanda can rental offers free gorilla permit booking and collection of the permits from Rwanda development board at free cost.Read More about Volcanoes National Park.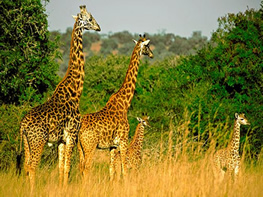 Akagera National Park , the only destination for wildlife safaris in Rwanda, Are you an independent Traveler that wishes to enjoy game drives in Rwanda while on self drive. The Akagera national park offers variety of wildlife in Rwanda and the activities to encounter include the game drive, boat ride, camping and bird watching among others. Read more about the Akagera National Park
Take a self drive adventure to discover the wildlife creatures and animals in the Wild on private guided tour with the safari jeep rented from Rwanda car rental.
Nyungwe Forest National Park,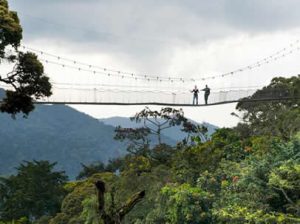 The forest is interspersed with well marked and maintained trails and boasts 13 rare primate species, the world's largest ever recorded arboreal troop of black/white colobus monkeys, over 300 species of birds and 100 types of orchid. Nyungwe Forest and chimpanzee tracking is the ideal compliment to any gorilla safari. An extensive network of well-maintained walking trails leads through the forest to various waterfalls and viewing points. A contentedly bucolic rest house and perfectly situated campsite lie alongside the main road, and the park can readily be visited as a day trip from the towns of Butare and Cyangugu.
Nyungwe Forest and chimpanzee tracking is the ideal compliment to any gorilla safari. An extensive network of well-maintained walking trails leads through the forest to various waterfalls and viewing points. Read more