Eco Tours Rwanda- Gorilla Safaris : Rwanda Car Rental .
The Republic of Rwanda is known as an Eco Safari destination in Africa with the most cleanest city in Africa , Rwanda Car Rental offers Eco Tours to Rwanda that include Gorilla Safaris, Chimpanzee Tracking and Wildlife Watching holidays.
Learn About Eco Tours in Rwanda.
The meaning of Eco is really Eco and when it comes to vacations in Rwanda on Eco trips? Various Benefits of Eco Safaris to Rwanda once traveled with Rwanda Car rental in luxury Safari Jeep,
The health benefits of spending time in nature are well-documented, as are the stress-relieving benefits of taking a vacation to volcanoes National Park Rwanda or Virunga National Park / Visiting Rwanda National Parks on road trips. Independent Travelers looking to really get away from it all, and help conserve some of the world's most primates in their natural habitats, should consider de-stressing at a relaxing and secluded Eco gorilla safari to Volcanoes Rwanda on 7 Days.
Good for your stress levels and for the environment,Rwanda lists destinations that are good for road trip adventures to help you explore the beauty of Rwanda and East Africa on Self drive. Feel the stress free Eco trip to Rwanda with the destination experts known as Rwanda Car rental.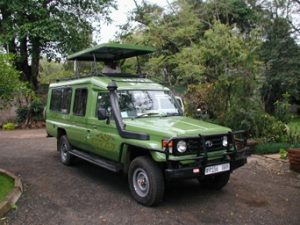 Eco road trips to Rwanda are available even for students that want to adventure the beauty of various places in Africa, Want to immerse your Safari in nature? Whether your focus is environmental awareness, adventure, or bonding your family together, our experiential trips are just what you're looking for Eco. Our Eco Adventures include visiting the Democratic republic of Congo, Rwanda  & Uganda plus Burundi on private guided tour.
As an Eco Car Rental Agency in Rwanda Says, it is your responsibility to prevent or minimize any negative impacts on the environment, local community and economy of the destination you are visiting eco-tourism destinations around the East Africa & Central Africa, and tell us: Would you go on an Eco Rwanda vacation?
Before you go to Rwanda
Choose your travel provider on the basis of their Eco principles and practices.
Educate yourself about the destination you are visiting by reading guidebooks and travel articles.
Be aware of local history, culture and customs of the locals before arriving. Learn enough knowledge of the language to be polite i.e. hello, please and thank you. By making the effort to learn even the basics it will be appreciated by locals; and enrich your experience.
When packing, if you want to bring gifts for local people in developing countries don't give sweets; instead bring clothes and pens, and ask your tour operator or driver to give them to community elders so that you don't encourage begging from children.
Learn about the vital Eco-systems before arriving.
During your Stay in Rwanda
Be sensitive to the local culture by wearing clothing that is accepted. Be aware of people's sensitivity to being photographed; always ask first. Observe local customs.
Remember that you are a visitor and therefore be aware that your cultural values may differ from those of the locals. This may include different concepts of time, personal space, communication etc. which are not wrong or inferior, just different.
Demonstrate responsible behavior to other travelers who are less informed than you by acting as an example.
Use local transportation, guides, inns, restaurants and markets to benefit the local economy.
Be sensitive to displays of wealth in front of people from developing countries. By displaying possessions such as cameras and jewellery, feelings of jealousy may be created which then generates barriers that inhibit genuine interactions between travelers and locals.
Ask your tour operator or guide what their established environmental guidelines are for limiting and improving tourist impact on the environment and local culture. General guidelines involve staying on trails, maintaining set distances away from wildlife, and not encouraging drivers to move too close to wildlife, even if it is tempting for getting a better picture.
Comply with international environmental conventions. Do not buy any animal products while traveling. Do not remove any objects, plants or animal products from nature. Not only can these affect fragile ecosystems, but is also illegal.
Conserve Resources. Be aware of resource shortages such as water and food as many tourist destinations are under increasing pressure.
Don't allow your guide to hunt endangered or threatened species or harvest rare plants for your consumption.
Encourage practices to conserve the environment, including the use of renewable resources in a sustainable manner and the conservation of non-renewable resources.
Conclusion
These recommended guidelines should be followed by all Eco-travelers who is either going to hire a car in Rwanda or Uganda . However by choosing a tour operator through Rwanda Car Rental, you can Take a small Group Rwanda Safari.
By encouraging the tourism industry to comply with these policies on a local, regional and national level the aim is to restructure the tourism industry into making a positive impact towards environmental sustainability, economic sustainability for all stakeholders and the preservation of culture. By choosing only travel providers that hold Eco-principles, the rest of the tourism industry will be forced to follow due to the power of consumer demand.
Also See: Responsible Primate Trekking tips