Rwanda car rental is managed by Experienced staff members and they work as TEAM ( Together, everyone, Archives More!) its composed of about 10 Staff and only three are office Workers and others are experienced drivers and Tour Guides that have been serving in the Tourism industry for the last 5 Year.
Our specialists have a wealth of travel experience under their belts and revisit their own areas of expertise each year to refresh their minds and discover new opportunities. Many have been with us for more than 5 years and have developed a following of clients who trust their judgement and will travel with no one else. We hope you will join those ranks.
They will tell you about those intimate, friendly hotels, introduce you to charismatic guides and our hidden gems – those extra qualities that make your holiday both unique and special.
RECOGNITION
Rather than beat our own drum, the fact that 70% of our business is repeat and referral is, for us, the highest endorsement we could have. Plus being 5 years in the business confirms our expertise and professionalism.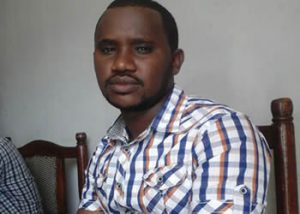 Frank Transport Manager. Frank is the transport manager at Car self drive Rwanda, he is responsible for the arrangement of the cars/ Safari jeeps for self drive travelers and even assigning the driver guides to clients that have rented Car & Driver. Upon arrival to the airport, you will be welcome by frank the transport manager unless found that he has busy schedule on that day and he cant pick you up from the airport but he will send the other responsible person to pick up either the driver guide or some staff member.

Frank is degree holder in the field of transport and logistics which has enable him to command him very well to manage to Rwanda car rental fleets, as he has very good communication skills that enable him to communicate frequently to the staff and the Clients that use the Service of Rwanda car rental.
His words, Write to be understood, speak to be heard, read to grow." i Spend most of my leisure time reading novels and books, as it inspired me to be a good Communicator to the team.

Frank is stationed in the Kigali offices at Remera St Peters house Floor 3 Room Number 25.
Rwanda Car rental has its reservation offices located in Kigali Rwanda and Uganda ( Entebbe) However many bookings are handled by Competent Reservation Manager by Names of  Joy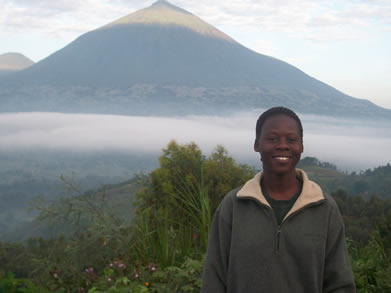 Joy is a native Ugandan that was born in Uganda and studied at Makerere University with the degree in Tourism Majoring in the Transportation Section, that's why he is better in Transport when its comes to serving self drive Travelers & Customizing Private Guided Safaris. she has ever been to Uganda, Kenya, Tanzania and lastly Democratic Republic of Congo( Sept 2016) During his vacation to virunga National park for Mountain Nyiragongo Climbing.  she is an Eco Conservation individual and is a great conservationists , its among the reasons why Rwanda Car rental offers gorilla tours to Rwanda, Eco Safaris to Congo and Even Uganda.
She has been an employee at Rwanda car rental for the last 5 years and he has the right experience to tailor make your adventure for a prefect epic Road trip while in Rwanda or East Africa with the ability to provide one way rental. She will be able to secure the gorilla permits, hotel booking to make the stress free adventure. In Nutshell, Joy will reserve the best fleet for the self drive adventure or Car rental with Driver because of his expeditious nature.
Her Words"am conservationists and i love the conservation of the environment, with the best day in my life being the day i did gorilla trekking in Congo and Mountain Nyiragongo Hike"
Currently Joy is stationed at the entebbe office, the main reservations office in Uganda.
EDWARD: Marketer & IT manager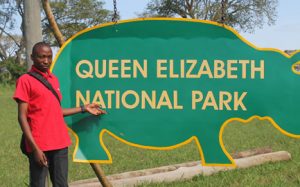 Edward has been working with Rwanda Car rental as the marketer and the IT personnel for the last two years after completing his Degree at Makerere University. Edward is currently based in Uganda and is well known road tripper who has been in various East African Countries like Kenya, Tanzania & Soon undertaking the road trip to Democratic Republic of Congo to enjoy lowland gorilla trekking in Kahuzi Biega National park.
Edward is well known blogger and traveler Writer that has been inspired to various Countries in the region. He is well established IT person that has all the professional ethical standards reflecting the company values and organizational Culture .
His words"I love Adventure and self driving as you design your own trail, the best self drive trip was the one from Rwanda to Tanzania Serengeti National park & Arusha Town Vacation." 
Jackie Travel Writer.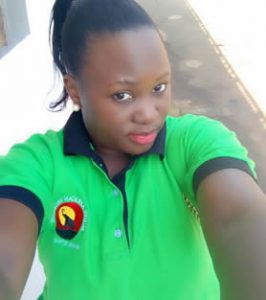 Jackline is a graduate from the university with the Bachelors Degree In Tourism and Leisure and hospitality from Makerere Business school Kampala Uganda and she is born in currently is staying in Uganda. She is an inspired traveler writer that visited Uganda, Kenya, South Sudan and Rwanda during her road trip adventures. she has ever participated in gorilla trekking in  Volcanoes National park. Jackie during her free time she enjoys dancing and swimming. Wishing to Know more about the Mountain Gorillas Conservation Projects and Road Trips ask Jackline she has the right Information.
Her Words"My wonderful moment is when i visited the mountain  gorillas in volcanoes National park, its really worthy to be visited at the cost price"
Personalized touches as above make your holiday with us distinctive and individual.
WE HOPE WE REFLECT THE WAY YOU LIKE TO TRAVEL
Most importantly we remain a private company, not constrained by what or how we sell. This allows us to deliver a highly personal level of service and an itinerary that understands the way you like to travel. Above all, it gives us superb buying skills and agent loyalty often resulting in room upgrades, but more importantly, highly competitive prices for the type of travel we offer.
Rwanda Car Rental organizational Culture, Values and Norms .
Car Self drive Rwanda is another company that puts a great deal of emphasis on hiring Car rental for self drive safaris in Rwanda & East African Countries, which is likely why it has glowing reviews on Car hire Company in Rwanda. The entire team even got to take a trip to Congo for four days of team-building and learning and its among the reasons why they started offering Congo Safaris to Both Virunga National Park & Kahuzi Biega National Park.
Creativity and feedback are encouraged at Rwanda car rental, where the attitude is "if you think it's a good idea, go for it." The team also makes a point of celebrating successes. As founder and CEO Bill tells :
"We always make sure to take the time to celebrate each other's wins. In sales, it's obvious: closing a big deal means bringing in money for the company. But other teams have different measures of success and we are careful to recognize those too," and that includes personal accomplishments.
Why we love it: Car Self drive Rwanda gives employees the autonomy to create a culture they love. Bill's advice on doing just that: "Make sure your employees know that being a great workplace is one of your goals as a business leader. They'll be more than happy to help you create it." Well said!
We very much look forward to your travel inquiries in 2016, 2017 & 2018.
Yours sincerely
Rwanda car rental Team